Python/Django Experts
Our talent are Python/Django experts who understand the nuances of development on this stack and are able scale quickly participating as part of your core team
DevOps
Skysoft implements DevOps on every step of the development to provide you with seamless development and deployment experience.
Flexible Engagements
We are your true partners, flexible to change according to your needs. Choose the engagement type that suits you– hourly, part-time, full-time or project based.
We build for Django
Our development process is optimised for django CMS with one-click updates and pre-configured projects.
Data
Data architecture, AI, data analytics, big data or machine learning solutions – we have built applications right across the complete Python/Django use case
Developer Tools
Powerful command-line interface and visual tools that will help you quickly develop and deploy applications. Scalable solutions mean the sites we create stay fast and responsive, regardless of traffic.
WHAT MAKES US YOUR NUMBER ONE CHOICE?
Reliability
We carefully listen to our clients and deliver the needed solution in the given time frame.
Active Collaboration
We prefer Agile Teams with open collaboration between developers and clients so the end result is what's "actually needed"
Organized Quality Control
We the latest automation tools to ensure that Quality and development go side by side and nothing goes undocumented.
24/7 Customer Support
Our adept personnel is at your disposal at any moment.
Configuration Management
Our in house expertise helps you manage your server, development or staging configuration with ease.
Technology at Centre Stage
We always strive for innovations and keep up with the latest technology. The cutting edge is used for development and bleeding edge for R&D
EXECUTIVE SUMMARY
Skysoft is a software company that offers cutting edge solutions for your enterprise. We were founded in 2007 and have worked with over 800 clients on more than 2,000 projects since then. Our company listens and provides to our client exactly what they need. We offer bespoke application development and application support, software testing services, UI/UX development, Cloud solutions and the best consulting services.
Over the years, we have formed a team of experts in the fields of software engineering, graphic design, database architecture and web and mobile development. Our dedicated staff has logged in more than 216,000 working hours in the IT industry, making us the best choice for all your needs. Check why numerous clients gave their faith to us and left us with a smile on their face!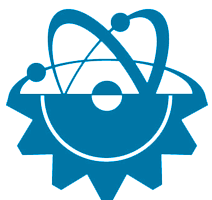 We always make sure to keep up with all the innovations in the IT industry and offer the latest, cutting edge solutions to our customers. By becoming partners with our company, your business is guaranteed to become a leader in its field when it comes to tech innovation. With our state-of–the art custom web applications, you will be able to provide your users the best possible experience.
Our company is proud to offer you implementation and integration of various CRM, Project Management, and LMS software, as well as reliable eCommerce and portal management solutions, completely in accordance with your needs. Whatever you are looking for when it comes to web-based applications, rest assured – Skysoft is able to turn your idea into a solution.
Because we make sure to deliver what we promise. We carefully listen to what our clients want and make sure to deliver that exact thing.
Our team is comprised of people that are putting a lot of hard work into achieving our goal – making our customers satisfied.
We have years of experience converting ideas to solutions
Contact us today for your next Application
What Customers About us.

We posed some very challenging requirements to this vendor and they did extremely well. We would definitely use this vendor again.
- Kaydon Stanzione -
Praxis Technologies, Inc. USA

This is yet another project done with this vendor. This one had much complexity to it, not only involving programming, but analytical analyses. They performed extremely well. We continue to…
- Kaydon Stanzione -
Praxis Technologies, Inc. USA

This was a very difficult project and required substantial skills to implement, we had a few slow points but overall considering the complexity of the project another great job
- Michael Carew -
RACI.com Australia
Skysoft did a great job on a brand new module. I have been using them for over 12 months and each project has gone great.
- Dave Gambino -
SMB Creative Group, USA